How do I get Criminal record certificate in Vietnam?
The Vietnam National Center for Criminal Record – Ministry of Justice is responsible for issuing criminal record certificates No.1 & No.2, including for foreigners is residing in Vietnam.
Address: #60, Tran Phu street, Cau Giay Dist, Hanoi.
If you are living in Vietnam, y

ou can get it in Department of Justice of city or province where you live

.
Other, if you in or outside Vietnam, you have to get police clearance certificate and criminal record certificate in Ministry of Justics.
Choose services, you could take it in our office or we send it for you via email, and your private address. We could send your vietnam criminal record certificate to USA, Canada, or other country you want.
Department of Justice work between 08:30 hours to 16:30 hours.
Working day: Monday to Friday.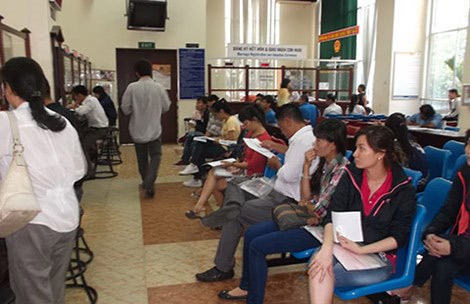 The documents required:
Your passport (the personal information page) scan or photo.
Photo of vietnam visa or temporary residency card.
Application form. (get it in https://lltptructuyen.moj.gov.vn)
Bring or send by port your profile to Receipt Department If you work by yourseft. Other if using the service, you could send the document online to our office.
The time to process:
From

Department of Justice

, you could get it about 15 days in law.
in fact, often about 45 days. Because of applications volume or Covid-19.
Criminal record certificate from Vietnam Ministry of Justice fastly and easy
Case you can get it from:
1 – 10 days (working day).
Door to door delivery.
Punctually.
Safe.
Vietnam work visa criminal record is No.1.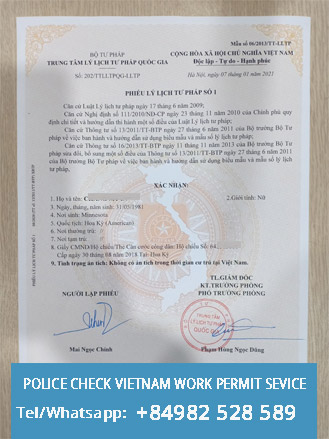 The fee
More than 2 persons making criminal record certificate or Police clearance certificate No.1, No.2 will be discounted.
Notarization and translation of criminal record certificate/Police clearance certificate into English: VND 100,000/copy within 01 working day. For other foreign languages, please contact Ms. Phan Luong: +84 982 528 589 (Tel/Zalo/Whatsapp).
Legalization of criminal record certificate/Police clearance certificate: 01 working day.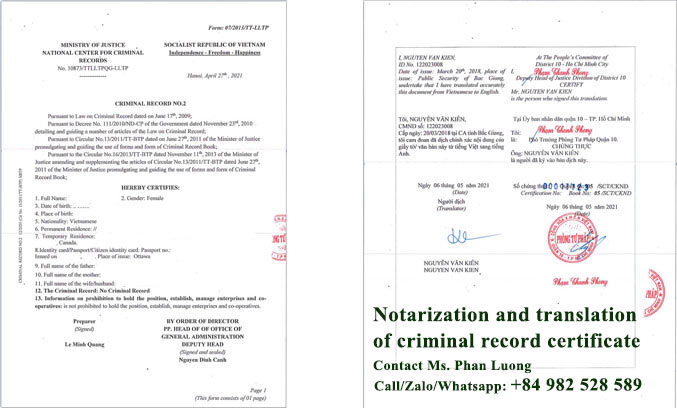 We provide quickly criminal record certificate and Police clearance certificate from Ministry of Justice service: 24h, from 1 to 10 working day with lower fee, fast and cheapest.
Greencanal Travel Việt Nam.
Hotline: +84-982-528-589 – 0934 151 626
Tel: 028 3824 8838 – 024 3724 5292
Branch: Room 101, #1 Floor, 168 Vo Thi Sau, 8 Ward, 3 dist, HCM city.
Head office: 42 Doi Can str, Ba Dinh Ward, Hanoi.
Hours of Operation: Excluding statutory holidays, Satuday, Sunday, 24/7.
Note:
The criminal record certificate, criminal record certificate or Police clearance certificate could be sent to your private address. So, the address must be exactly.
if there is an error any information of your Police clearance certificate. It shall be reissued after being amended and we returned you immediately.
Read more infomation about criminal record certificate in here.